Joomla 3.8.8 Release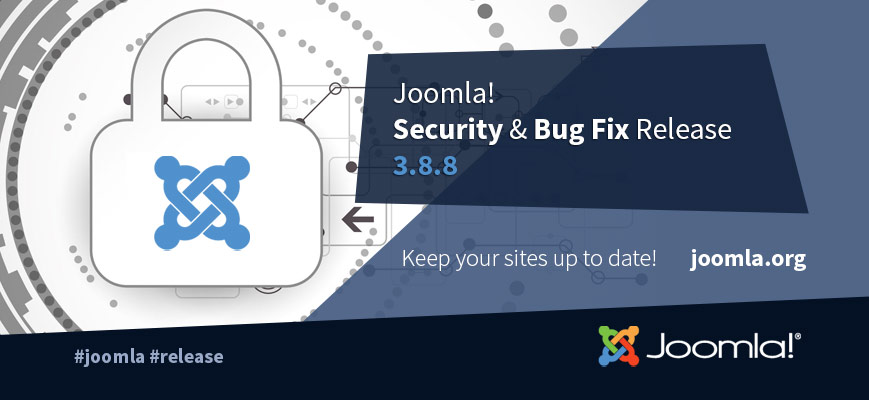 Joomla 3.8.8 ปรับปรุงด้านความปลอดภัย (Security) และแก้ไขข้อผิดพลาด (Bug Fix)
ดาวน์โหลด
สำหรับอัพเดทจากรุ่นเก่า
Upgrade Packages
Joomla 3 upgrade packages
Joomla 3.8.8 is now available. This is a security release which addresses 9 security vulnerabilities, contains over 50 bug fixes, and includes various security related improvements.
What's in 3.8.8?
Joomla 3.8.8 addresses 9 security vulnerabilities / hardenings and several bugs, including:
Security Issues Fixed
Please see the documentation wiki for the security recommendations for updated sites.
More details about the session deletion race condition are available on the Developer Network site.
Bug fixes and Improvements
Visit GitHub for the full list of bug fixes.